New Delhi & India's Golden Triangle
Discover India's Golden Triangle which connects three of India's most significant cities of history and culture. The proximity of New Delhi, Agra and Jaipur create a triangle on the map and are roughly 200km-250km apart. A good road and rail network links these cities providing an ideal sightseeing experience for those who want to explore some of the best attractions India has to offer.
New Delhi is a city steeped in history yet in contrast has a modern and colourful rhythm that will excite all the senses. Embrace this wonderfully chaotic city and jump in a cycle-rickshaw to unearth the city's back street food sellers and market traders. Check out the distinctive Red Fort, home to the emperors of the Mughal dynasty for nearly 200 years. Then go on a shopping spree for souvenirs in New Delhi's multi-floor, gift filled emporiums.
Agra is the home of the world famous Taj Mahal. Its irresistible reputation draws thousands of tourists per day but, as it turns out,  is every bit as good as the hype suggests. The legacy of the Mughal empire has also left a magnificent fort and some fascinating tombs and mausoleums to explore. There is also fun to be had in the bustling chowks (marketplaces).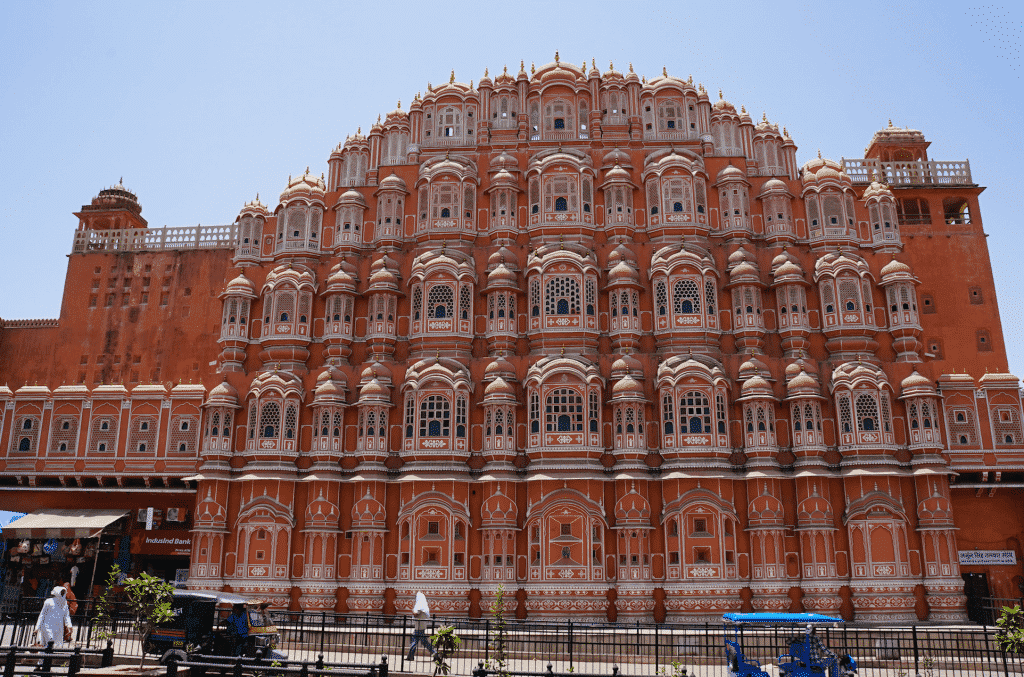 Jaipur, Rajasthan's capital, is the gateway to India's most flamboyant state. Take one look at the glorious stucco buildings that line Jaipur's wide streets, you'll understand why this is nicknamed "The Pink City."  At the city's heart is the City Palace and the distinctive honeycomb type building of Hawa Mahal. On the outskirts of the city nestled in the arid hills is the fairy-tale grandeur of Amber Fort, Jaipur's star attraction.
Copyright © 2019
Last updated April 26th, 2019